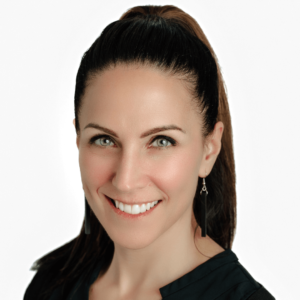 Couples and Marital Issues | Relationship Issues | Anxiety | Depression | Trauma | Grief | Substance Use and Misuse
Sabrina holds an Honors Bachelor of Social Work from Lakehead University and a Master's of Social Work degree from the University of Regina.
Sabrina is a registered Social Worker with the Alberta College of Social Workers. She has 15 years of therapy and consultation experience in the public and private sector. She has successfully treated individuals with a broad range of mental health difficulties.
She has practiced in a variety of outpatient mental health settings across Canada, providing therapy to individuals, couples, families and as a group facilitator. In addition to her private practice, she is employed with Alberta Health Services as a clinical supervisor within the Addictions and Mental Health portfolio.
In her clinical practice, she works with adults across the life span, providing therapy to individuals, couples and families. Her areas of special interest are anxieties, depression, trauma, grief, substance use and misuse and relationship challenges.
 Sabrina intrinsically believes that individuals are the experts of their lives and feels privileged to walk alongside her clients on their journey of self-discovery. She utilizes a client-centered approach in therapy to build on an authentic therapy relationship, fostering a safe space for clients to work towards their goals.
Sabrina is fluent in both English and French.
Adults, older adults, couples and families.
Anxiety, depression, trauma, grief, phase of life/transitions/adjustment, substance use and misuse, relationship challenges – couples & families.
Cognitive Behavioral Therapy, Accelerated Resolution Therapy, Motivational Interviewing, Mindfulness Dialectical Behavioral Therapy, Harm Reduction, Acceptance and Commitment Therapy and Existential approaches.