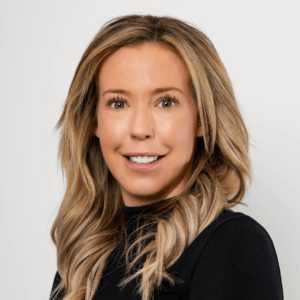 Trauma | Personality Disorders |  Parenting | Eating Disorders | Anxiety | Depression | Family Transitions 
Rachel Jose is a Registered Psychologist who is a member of the College of Alberta Psychologists, the Psychologists Association of Alberta, EMDR Canada, and the Association of Family and Conciliation Courts. Rachel benefits from years of work at a Dialectical Behavioural Therapy (DBT) clinic, facilitating parenting, adult, and adolescent groups.
Rachel is trained in Dialectical Behavioural Therapy (DBT), Eye Movement Desensitization and Reprocessing Therapy (EMDR), Accelerated Resolution Therapy (ART), and TEAM- CBT (Cognitive Behavioural Therapy).  Rachel also incorporates aspects of Narrative Therapy, solution-focused, as well as the Neuro-Sequential Model of Therapeutics (NMT). Furthermore, Rachel is a Certified Clinical Trauma Professional (CCTP). 
DBT utilizes individual therapy, which teaches client's mindfulness skills (cognitive stabilization), distress tolerance skills (how to get through moments without making it worse), emotion regulation skills (how to manage emotional reactivity), and interpersonal effectiveness skills (how to communicate more effectively with the people in our lives).  This helps clients improve their emotional reactivity as well as their functioning on a day-to-day basis. Rachel has completed and continues to attend numerous trainings to remain apprised of current and effective treatment.
Rachel's focus is in treating personality disorders, eating disorders, trauma, self-harm, suicidality, anxiety, and depression. Additionally, she focuses on treating youth who struggle behaviourally; this includes defiance, power struggles, and hostility toward authority figures.  Rachel enjoys working with adolescents and adults, as well as providing parent consultation and support. 
Rachel's experience working with challenging personalities, high conflict relationships, and traumatized children and youth, has led her to dedicate her practice to working with families of Separation and Divorce.  Combined, Rachel's treatment modalities allow her to teach clients how and why the brain works the way it does, how to regulate emotion, how to implement coping tools, how to be more effective interpersonally, as well as deal with their individual traumas. Rachel has completed multiple trainings from leading researchers and clinicians in the field of divorce and separation and effectively assists families to cope and to navigate through life transitions. 
Clients have described Rachel as honest, easy-to-talk-to, reliable, kind, open-minded and direct, characteristics that particularly resonate with youth. Rachel is passionate about her work and strives to find innovative ways to help clients secure the change they desire. She is currently accepting new clients.
Adolescents, adults, and families who are dealing with high conflict separation/divorce.
Anxiety, Depression, Trauma, Borderline Personality Disorder, coping strategies, behavioural strategies, Suicidal Ideation, Self Harm, and families who are struggling with high conflict.
Dialectical Behavioural Therapy, Eye Movement Desensitization Reprocessing Therapy, Accelerated Resolution Therapy, TEAM Cognitive Behavioural Therapy, as well as other trauma-informed modalities.