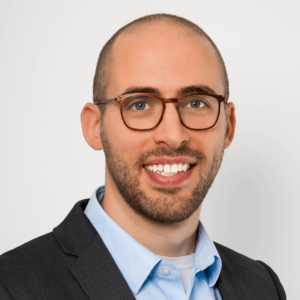 Substance Use l Behavioural Addictions l Anxiety l Depression l Trauma l Difficulties adjusting to transitions l Interpersonal difficulties 
Joel has 10 years of clinical experience working with adolescents, adults, and families. Over this time, Joel has worked in a variety of settings and capacities in the mental health and addiction field ranging from residential treatment where he served as a clinical director, to intensive outpatient programs where he worked with individuals with addiction and concurrent mental disorders. Over the last 4 years, Joel has been providing private therapy and rehabilitation services to individuals in Calgary and the surrounding area.
In his clinical work he serves families, adults, and adolescents to facilitate meaningful change and overcome challenges. Joel's areas of expertise include depression, anxiety, trauma, difficulties adjusting to transitions, interpersonal difficulties, addictions (both substance and behavioural), substance misuse, and divorce and separation including high conflict.
His style of therapy emphasizes collaboration, empathy, warmth, and understanding; recognizing these as important factors that make up an effective therapeutic relationship.
Joel does provide services to court-involved individuals, couples, and families; providing therapeutic interventions and evaluations under Practice Note 7 (e.g., Court Ordered counselling; Reunification Therapy and Voice of the Child Reports). He has been appointed by the Court as a Parenting Expert, and has provided expert evidence to the Court of King's Bench of Alberta.
In addition to his clinical work, Joel remains actively engaged in research on addiction and substance use. This includes having published peer reviewed articles on these subjects as well as having served as a guest editor for the journal Current Opinion in Psychology.
Individuals, couples and families
Substance use issues, behavioural addictions, depression, anxiety, trauma and difficulties with adjustments/transitions
Cognitive Behavioural Therapy, Prolonged Exposure Therapy, Relapse Prevention, Motivational Interviewing, and Existential Therapy