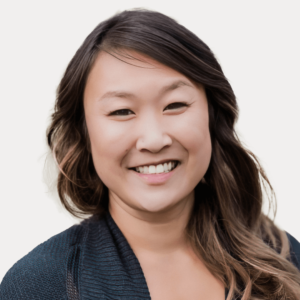 Anxiety | Depression | Trauma | Stress Management | Grief | Adjustment/Phase of Life | Interpersonal Relationships | Learning Disability | Self-Harm/Suicidal Ideation
Jackie Cheng is a Registered Psychologist with over 13 years of clinical experience in providing therapeutic interventions, psychological & psycho-educational assessments, and consultation.  She has experience working with diverse populations across the lifespan, in both public and private sectors, in both acute care settings and outpatient clinics, and in both urban and rural settings.
She holds a Master of Educational Psychology and Special Education – specializing in School and Counselling Psychology, and an Applied Psychology Counselling Diploma – specializing in psychoeducational skills and guidance.  In addition to her private practice, Jackie continues to work with Alberta Health Services in Geriatric Mental Health; initially as a therapist providing assessment and therapy to older adults with complex mental health, co-morbid medication conditions and cognitive impairment; and more recently as a clinical supervisor.  Here she received the prestigious Calgary Avenue Magazine's 2020 Top 40 Under 40 award for playing an integral part in developing and implementation of the Short Term Assessment and Treatment (STAT) program; which has helped to decrease wait times and streamline access to geriatric mental health services in Calgary.
Jackie works with adolescents (13+) and adults.  Her approach with clients is affable, integrative, and eclectic; and places priority on building strong therapeutic relationships and collaboration with the client's support networks.  She is considerate of the unique needs and circumstances of each client as she draws upon a number of evidence-based assessment and therapies.
Adolescents (13+), emerging adults (18-25), and adults individually.
Mood and anxiety disorders, trauma, grief, adjustment/transitions/phase of life, and self-harm/suicidal ideation.
Accelerated Resolution Therapy (ART), Acceptance and Commitment Therapy (ACT), Cognitive Behavioural Therapy (CBT), Dialectical Behavioural Therapy Skills, Motivational Interviewing, Narrative Therapy, as well as the incorporation of existential therapy approaches, mindfulness-based & self-care practices.