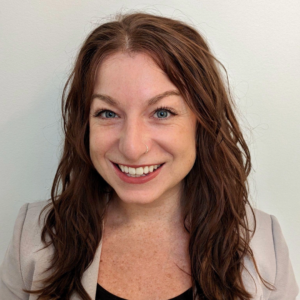 Psy.D, Registered Provisional Psychologist
Trauma | Sleep and Insomnia | Anxiety | Depression | Substance Use Disorders | Personality Disorders
Dr. Keltie Pratt is a Provisionally Registered Psychologist with the College of Alberta Psychologists and a member of the Psychologists Association of Alberta, the Association of Family and Conciliation Court, the American Academy of Sleep Medicine, and the Canadian Psychological Association.
Dr. Pratt earned her Psy.D in Clinical Psychology from Memorial University of Newfoundland (MUN) in 2023 and completed her predoctoral residency at the Royal Ottawa Mental Health Centre. During residency, she provided inpatient and outpatient services to adults and youth dealing with a range of concerns, including anxiety disorders, mood disorders, trauma and PTSD, insomnia, substance use disorders, and personality disorders. She also has experience working with First Responders, RCMP, and Veterans.
Dr. Pratt recognizes the importance of the therapeutic alliance and strives to adapt her treatment to clients' individual needs and preferences while staying true to evidence-based approaches and her foundation of empathy and respect. 
Individually with adolescents and adults
Trauma and stressor related disorders, insomnia, substance use and concurrent disorders, as well as anxiety and mood related disorders. 
Cognitive Behavioral Therapy, Cognitive Processing Therapy, Prolonged Exposure Therapy, Motivational Interviewing, Acceptance and Commitment Therapy, and Dialectical Behavior Therapy skills