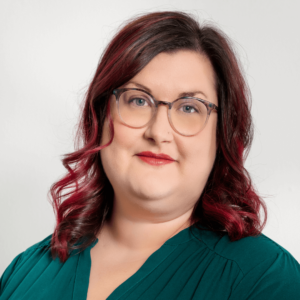 Substance Use | Concurrent Disorders | Anxiety | Depression | Family Support
As a Registered Psychologist I provide individualized, evidence-based, and collaborative care. My therapy style is non-judgmental, respectful, and supportive; I understand and value the importance of developing a strong therapeutic relationship. 
Since completing my Ph.D. in Clinical Psychology at the University of Calgary, I have gained experience in a correctional institution, primary care settings, and a specialized addiction program. I have been fortunate to work with many different people; adolescents and adults with diverse backgrounds and presenting concerns (e.g., anxiety and depressive disorders, substance use disorders, concurrent disorders, stress, relationship issues). 
I am certified in Integrative Harm Reduction Psychotherapy (IHRP) through the Center for Optimal Living in New York City. I have completed training in Community Reinforcement and Family Training (CRAFT), a therapy program for the family members or friends of individuals with substance use concerns. I am also credentialed through the Canadian Association of Cognitive Behavioral Therapies, a national organization that promotes research and training in cognitive behavior therapy (CBT). 
Although CBT is my primary orientation, my work is guided by the principles of harm reduction. I also have an interest in mindfulness-based interventions and draw upon other approaches when in line with the needs and interests of my clients.
Individually with adults.
Problematic substance use and mood concerns (e.g., depression, anxiety, stress). I also work with family members who are struggling with a loved one's substance use.
Integrative Harm Reduction Psychotherapy, Cognitive Behavioral Therapy, Mindfulness-Based Interventions, and Community Reinforcement and Family Training.